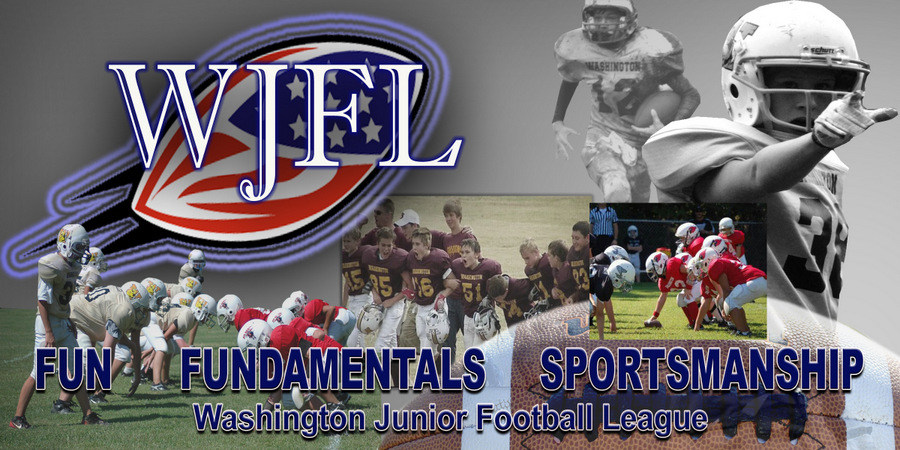 Winning at all costs is not our purpose........
....teaching and experiencing the fun associated with team sports is. Come join us!!!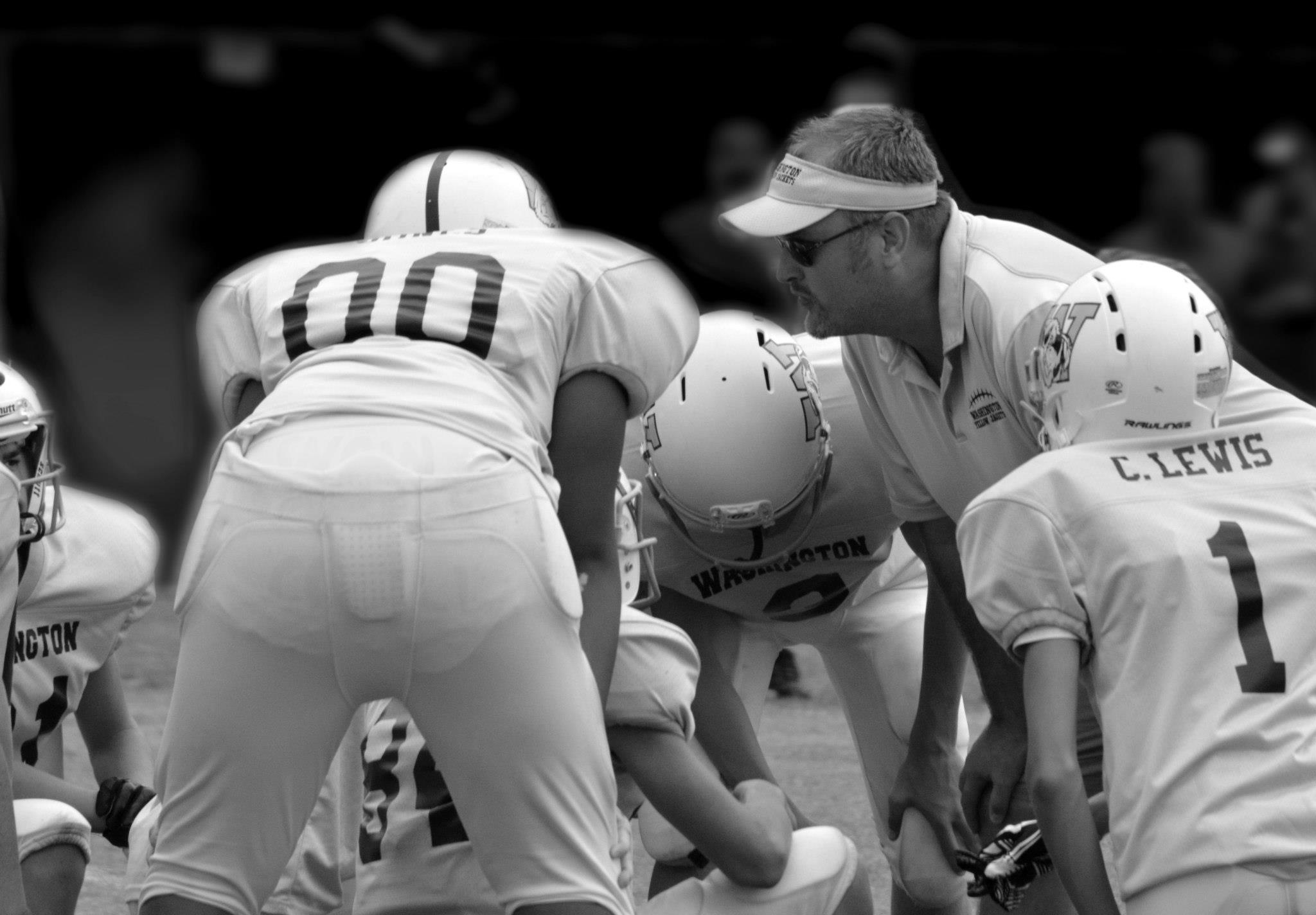 We are happy to have your child as a participant in WJFL, Inc. and we are looking forward to several months of working together with you, your child and the other parents and players. Winning at all costs is not our purpose, teaching and experiencing the fun associated with football and team sports is!
Our Mission:
Teach and develop the physical skills and knowledge necessary to play the game of football, social skills which promote acceptable standards of behavior and positive relationships with others, attitudes and appreciations that will encourage participation in and enjoyment of football and team sports in the future.
Our Philosophy:
Provide the participants a safe, fun, and fundamentally sound football experience. We want to instill a love for football in the participants so they will continue to participate through grade school and high school.
WJFL is a Proud Participant in USA Football's Heads up Football Program.
Beginning in the 2015 season all 4-Rivers YFL member towns are required to be Heads Up Certified Leagues. Heads Up Football is USA Football's national initiative to help make the sport of football better and safer. A comprehensive collection of resources, programs, applications and promotions to create change and address the complex challenges of player health and safety in youth and high school football. It is a step-by-step protocol to teach the core principles of the skill and sets a new standard in player safety. The program utilizes five fundamentals through a series of drills to reinforce proper tackling mechanics and teach players how to properly tackle with a focus on reducing helmet contacts. Part of USA Football's Heads Up program includes a certification course for coaches, created by football experts and health professionals, to teach kids the "safe" way to play the sport. WJFL initiated this program for the 2014 season. We have just over 70 coaches that have completed online training courses, and field training taught by our Player Safety Coach (PSC). A PSC is a coach from WJFL who attends a training course put on by USA Football where most of the trainers are former NFL Coaches and Players. Not only are they taught the entire Heads Up Training process, drills and theory, but they are taught how to train others. The PSC is responsible for training the 70+ members of our coaching community. These certified coaches are the only people allowed to teach at practices and be on the sidelines during games. WJFL, through our partnership with the NFL and USA Football, is proud to say we are doing our part to make Youth Football, a better and safer sport.